Rustic Larimar Drop Earrings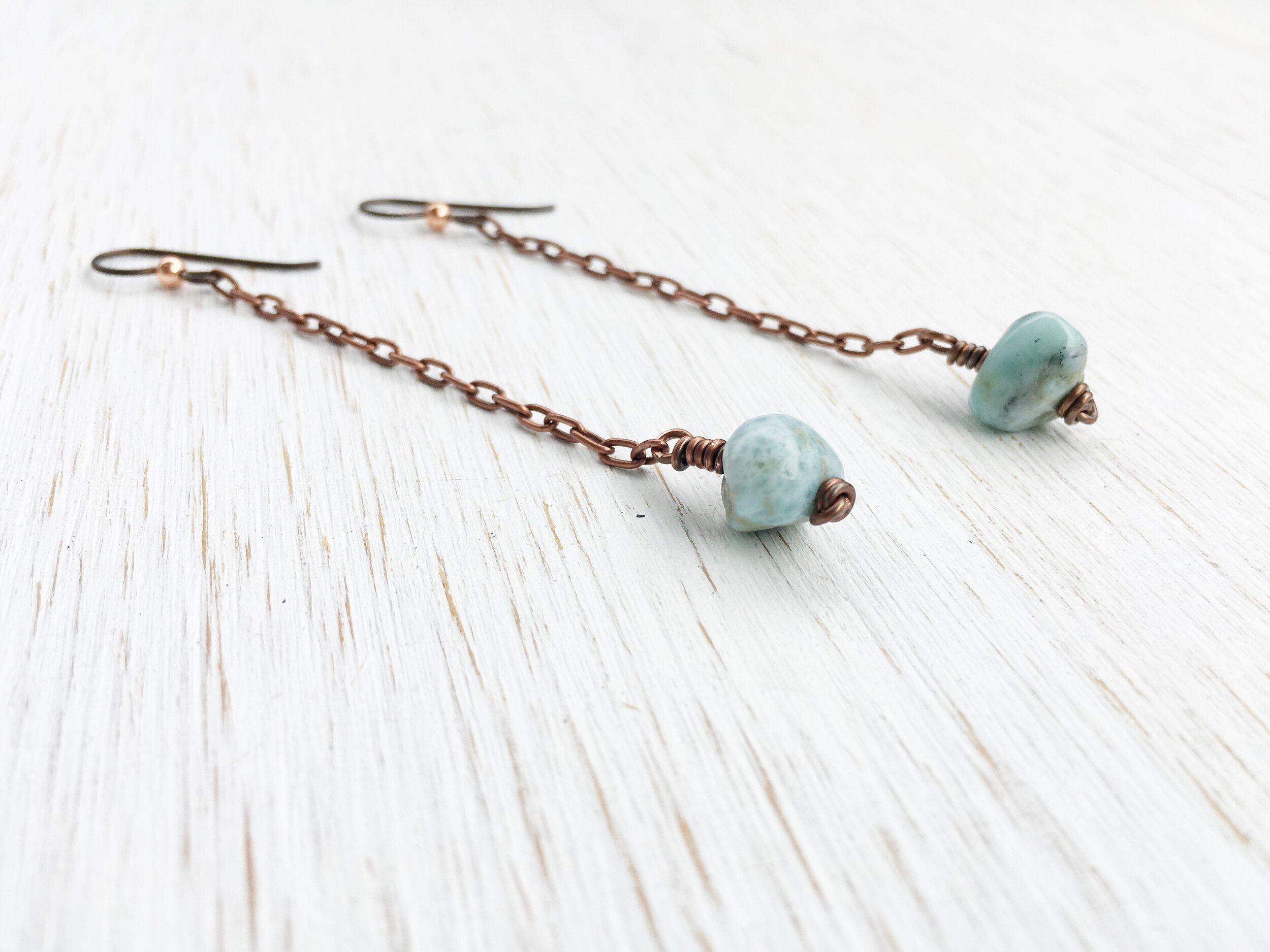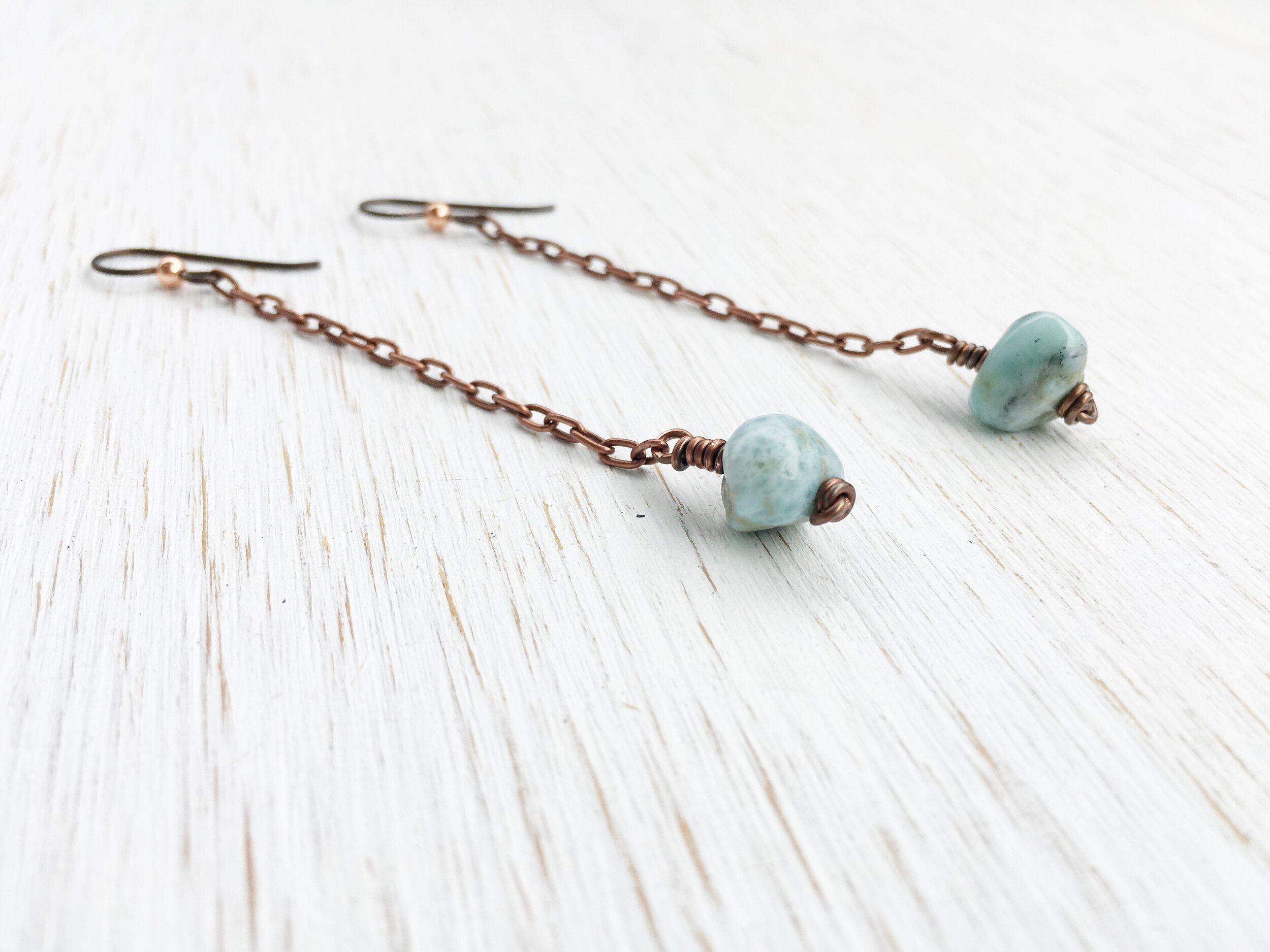 Rustic Larimar Drop Earrings
These handcrafted Larimar stone earrings are a one-of-a-kind pair, featuring genuine gemstone, hand-oxidized copper wire and hypoallergenic niobium ear wires. Go from office to shopping to evening out with this versatile design. These make a meaningful gift for any occasion!
Scroll down for product details.
Ready to ship. You'll receive the exact earrings pictured.
MATERIALS
◊ genuine gemstone
◊ hypoallergenic ear wires
◊ hand-oxidized copper wire
◊ copper plated brass chain
DIMENSIONS
◊ approximately 3.25 inches length
◊ approximately 10mm width
Ear nuts (earring backing) included.
ABOUT THE STONES
Gemstones work as filters and regulators, supporting as you tune in to the innate wisdom, love and strength that's already inside of you.
Stone descriptions are included with your piece.
Larimar is associate with the water element, clear communication, serenity, release, empowerment and speaking from the heart. Work with this stone when dealing with a hot temper, fear, stress, old habits, worry, emotional barriers, self-imposed limitations and martyrdom.
This product is not intended to diagnose or treat any condition, medical or otherwise.
All products are vegan.