Pink Opal Keychain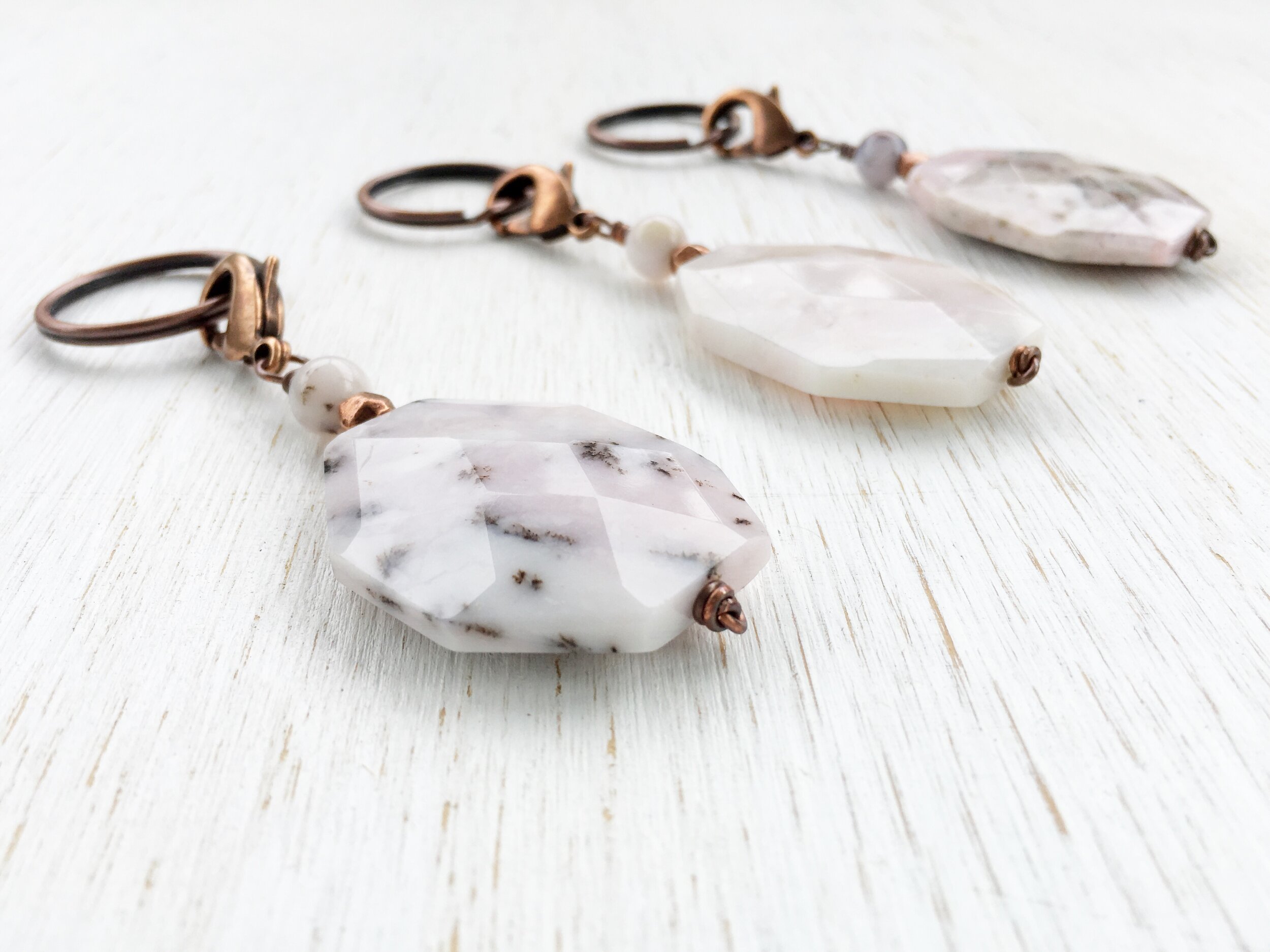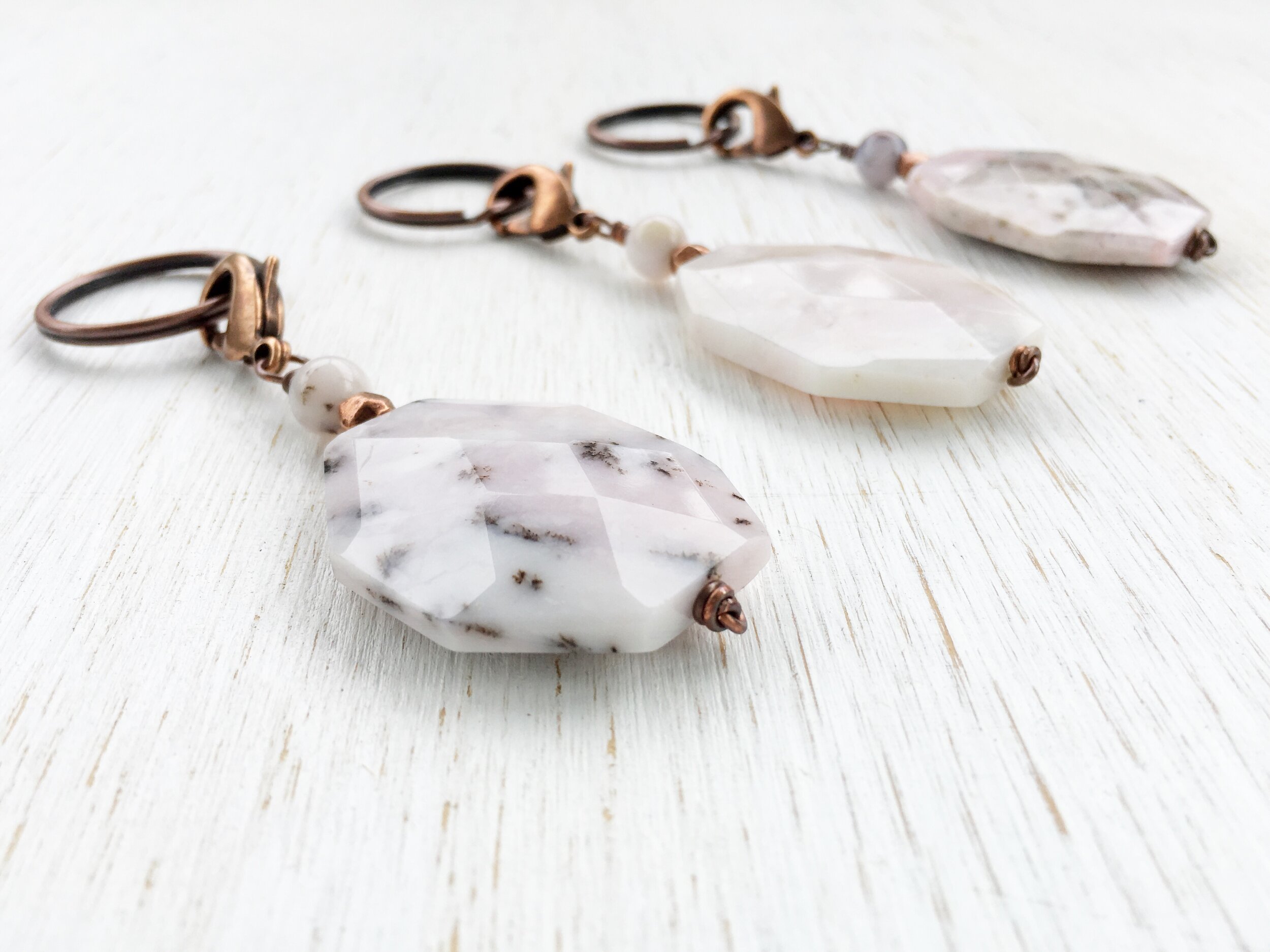 Pink Opal Keychain
This handcrafted keychain features genuine Pink Opal gemstones and hand-oxidized copper wire. The keyring easily unclips, allowing this piece to function as a purse charm, fan pull or anything else you can imagine. Handcrafted keychains make a meaningful gift!
Scroll down for product details.
Ready to ship. You'll receive the exact keychain pictured.
MATERIALS
◊ genuine gemstone
◊ hand-oxidized copper wire
◊ copper plated brass and steel
DIMENSIONS
◊ approximately 4 inches length
◊ approximately 30mm width
ABOUT THE STONES
Gemstones work as filters and regulators, supporting as you tune in to the innate wisdom, love and strength that's already inside of you.
Stone descriptions are included with your piece.
Opal is associated with enthusiasm, creativity, playfulness, the release of inhibitions, water, movement, inspiration, intuition, illumination, meditation, karma and shamanic journeys. Work with this stone during spiritual exploration, creative endeavors, and navigating obstacles.
This product is not intended to diagnose or treat any condition, medical or otherwise.
All products are vegan.